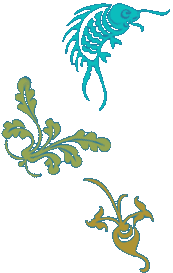 Agnosia: Confessions of a Food Pornographer (working title) tells the story of Max, a Chinese American woman and powerful restaurant reviewer who has just lost her sense of taste and smell, a rare neurological condition known as "agnosia." She adds this terrible secret to a life that is already riddled with lies and deceptions. In San Francisco, where the gourmet food world is at once vast and inbred, can Max keep her tastelessness from being discovered?

Agnosia, an experimental mixed-genre comedy, is the newest work of Paul Kwan and Arnold Iger. It follows on the heels of our national public television trilogy Anatomy of a Springroll (1994), Pins and Noodles (1997) and A Wok-In-Progress (2000). Like our earlier works, Agnosia takes an offbeat look at the relationship among food, culture and memory, and the personal and universal truths that are sometimes revealed over shared food. The story is propelled through an eclectic combination of scripted, improvised, real and faux documentary scenes, along with puppetry, masked performers and digitally enhanced animation. Agnosia uses unabashed and irreverent humor to probe the foibles of a food culture that, in certain hands, gets OUT OF HAND.

Learn More

Interested in finding out more about this new film by Paul Kwan and Arnold Iger? Interested in how the film is progressing? Interesting in funding this innovative film? Contact Presona Grata for more.